2006: A fourth World Cup win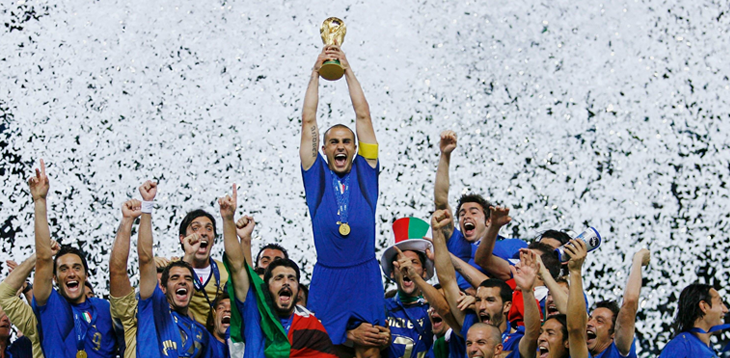 24 years on from the last success in Spain 1982, Italy once again lifted the World Cup at a difficult time for Italian football and the Federation after President Carraro's resignation and replacement with Extraordinary Commissioner Guido Rossi.
After a thrilling run in the tournament with five wins and just one draw against the USA, the Azzurri made it all the way to the final against France in Berlin. The marathon final ended 1-1 after extra time before a 5-3 win for Italy on penalties. In regular time, Zidane opened the scoring from the spot in the 7th minute before Materazzi's towering header levelled the scores in minute 18.
Lippi's side showed real heart in the final to secure the trophy, withstanding French attacks and going blow-for-blow with their opponents before Zidane was sent off for that infamous headbutt on Materazzi. All five of the Azzurri takers scored their penalties, the order reading Pirlo, Materazzi, De Rossi, Del Piero and Grosso, while Trezeguet missed the decisive penalty for France.