1974
In germania un'eliminazione "precoce"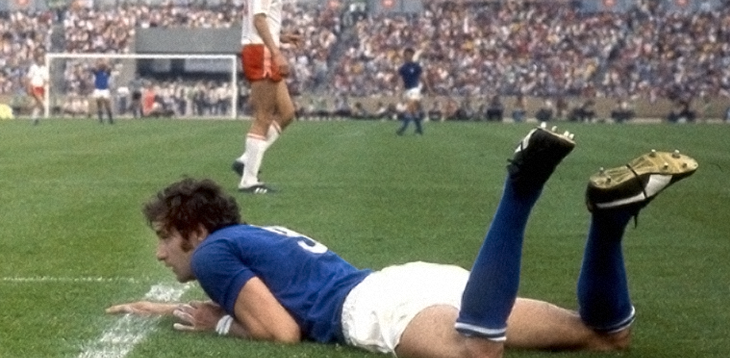 Italy headed to the 1974 World Cup in West Germany full of tension. The issue of how to play Mazzola and Rivera together kept everyone on edge with many convinced that having both on the pitch was a luxury that the Azzurri couldn't afford. It was very heated issues, Giorgio Chinaglia was the first to bring it up with Valcareggi as the controversy went on. All was happening ahead of the opening World Cup fixture in Munich on 15 June 1974.
After that, everything happened on the pitch. Chinaglia was furious at being substituted and told the coach where to goal while the players stood by Mazzola and 'abandoned' Rivera. After beating Haiti and drawing with Argentina, Italy were up against a Poland side who had already qualified while the Azzurri needed a point to go through. Poland finished the first half 2-0 up before Capello got one back five minutes from the end.
That defeat brought Italy's World Cup to a close. The cycle that had begun with the traumatic loss to North Korea in 1966 that continued with the 1968 European Championship win in Rome and the 197 World Cup. Italy went out on goal difference and it heart because of all the arguments and that Poland had given Italy a real lesson beyond what the scoreline said.