1966
Lots of controversy and few results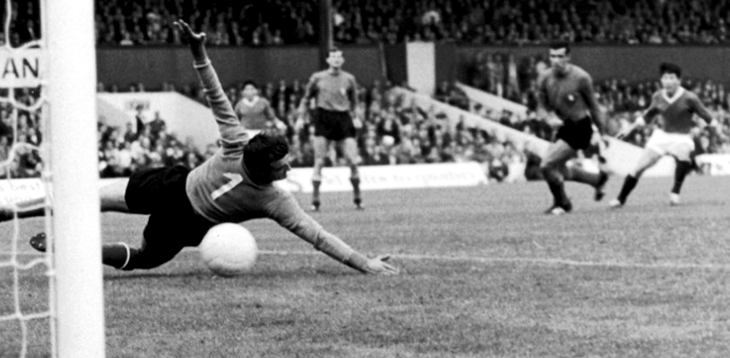 The eighth edition of the competition with the Jules Rimet Trophy was assigned to England after years of 'splendid isolation' from the rest of world football. Edmondo Fabbri's side arrived at the tournament amidst a difficult atmosphere that would prove fatal for the Coach. Italy were drawn in Group 4 against bogey sides the Soviet Union and Chile along with North Korea who were appearing for the first time. The Azzurri's first match was in Sunderland and goals from Mazzola and Barison were enough to defeat the South Americans. At the end, Fabbri announced: "If we play like that, we'll go out straight away"
Abandoned by the directors and caught up by the internal politics, the team felt let down and defeat against the USSR followed three days after. At this point, a draw against the Koreans would have been enough to go through. Under pressure from the critics who were suggesting what team to play, Fabbri sent out a team that revolved around Rivera and Bulgarelli who weren't in great shape. In Middlesbrough, Perani missed three clear chance before a Bulgarelli injury left Italy in crisis with just ten players on the pitch. Pak Doo-lk scored the goal with a shot across goal that left Albertosi with no chance and Italy returned home to Genoa where they were greeted by a volley of tomatoes from the crowd.
England went on to win the final at Wembley against West Germany. At 2-2 in extra-time, Hurst's shot struck the underside of the bar before bouncing down. The Swiss referee didn't see and following consultation with the Soviet linesman Bakhramov, gave the goal to spark the English celebrations. Hurst scored again in the second half of extra-time to make it 4-2. Queen Elizabeth presented the Jules Rimet Trophy to Bobby Moore as football returned to where it had been developed.