1962
An ugly World Cup for an ugly Italy side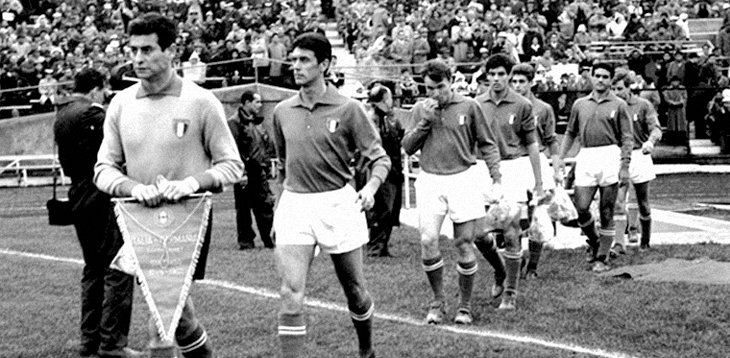 In 1962, Chile hosted one of the ugliest editions of the World Cup. Heavy political factors overshadowed the sporting side and a violent and intimidatory brand of football took hold. The Italy squad was in disharmony as the Mazza-Ferrari pair who were meant to be instrumental for the team disagreed on everything.
Matters were complicated further by comments from some Italian journalist whose comments on Chile's social conditions were immediately jumped on by the local press. The opening draw against the West Germany side featuring Haller and Seller was accepted by both sides even if it was a very poor game. Chile were up next in what became the infamous 'Battle of Santiago'. The Azzurri fell into Chile's trap of responding to provocation as Ferrini and David were sent off. The 2-0 loss condemned Italy to elimination as the following win against Switzerland proved meaningless.
An ageing but classy Brazil side made it to the final were they were up against the powerful Czechoslovakia. The two sides had already met and drawn 0-0 in the group but Pele was injured in that game, depriving the competition of its biggest star. Amarildo took his place and he'd later find fortune in Italy with AC Milan. Masopust opened the scoring for the Czechs before Amarildo, Zito and Vavà found the net to secure a second consecutive title for Brazil.