1954
An unsuccessful trip to Switzerland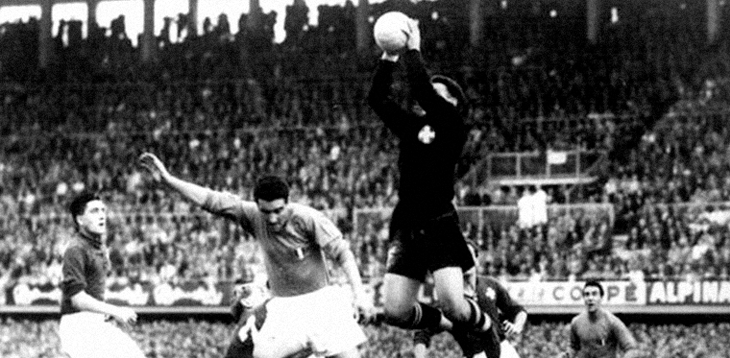 For the first time in 16 years, a European country was hosting the World Cup and it was Switzerland. The host nation made it to the quarter-finals where they went out to Austria in 7-5 thriller. Italy were in group 4 alongside England, Belgium and the Swiss and struggled to do much. Italy lost the opening game 2-1 to Switzerland after a Lorenzi goal was wrongly disallowed for offside at 1-1. Hugi beat Ghezzi on the break to win it for the home side.
The Azzurri got back on track by beating Belgium 4-1 to set up a playoff against Switzerland only for Italy to lose it 4-1. In the first semi-final, West Germany racked up a tennis score, beating Austria 6-1. The second was more interesting. Hungary were dominating and went 2-0 up against reigning champions Uruguay only for them to come back and level. Them, extraordinary acrobatics and work from Kocsis extinguished the South Americans' hopes
Hungary with their star players Puskas, Hidegkuti and Kocsis were strong favourites. Puskas wasn't in his best shape but when he opened the scoring after 6 minutes and Czibor added a second straight after, it seemed that the cup was headed for Budapest. The Germans didn't give up though and came back through Morlock and Rahn with the latter netting the winner in the 84th minute. Fritz Walter was the start for West Germany as they lifted the trophy while that magnificent Hungarian side left as only runners-up.