History of the National Men's Team
From 1984 to today: Two European titles for the Azzurri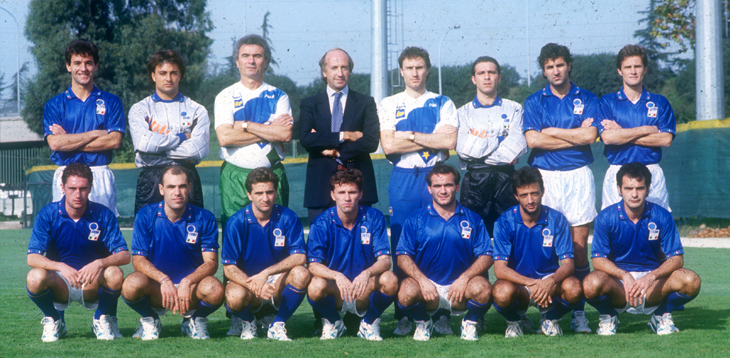 Everpresent in the ten editions of the European Championships that have been held so far, the Italian National Futsal Team has twice won the competition (2003 in Caserta and 2014 in Belgium). They also finished as runners-up in 2007 in Portugal and finished third in 1999 (Spain), 2005 (Czech Republic) and 2012 (Croatia).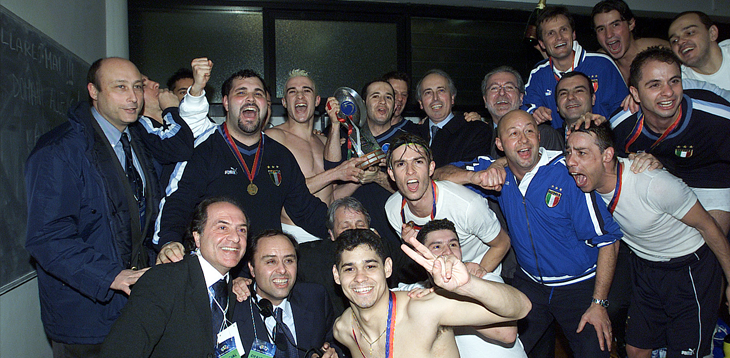 Behind Spain who have won seven European Championships, Italy are the second-most successful nation in European competition. In seven World Cups, Italy once finished second (2004 in Taipei) and third on two occasions (Brazili 2008 and Thailand 2012). 
The team's first match was in the Hengelhoef area of the Belgian town Houthalen-Helchteren on 10 November 1984 when Italy beat the Netherlands 4-0 in the Four Nations Tournament. Enzo Trombetta was in charge of the team after previously coaching Roman side Tevere Remo. Under Trombetta, Italy also claimed a historic 2-1 win over Brazil on 18 November 1986. That was in the FIFA Tournament in Budapest as Italy claimed their first and currently only win against the three-time World Cup winners.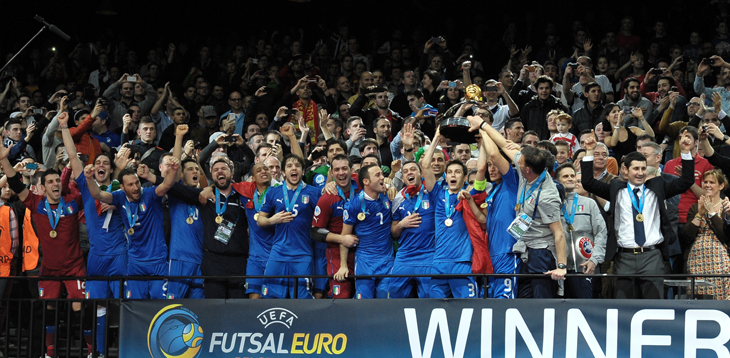 There have been five coaches of the Futsal National Team: They are: Enzo Trombetta (37 matches), Carlo Facchin (61 over two spells), Vasco Tagliavini (15 matches), Alessandro Nuccorini (151 games) and current Coach Roberto Menichelli (142 matches) who made his debut on 19 March 2009 in a 10-1 win over Georgia in a European Qualifier.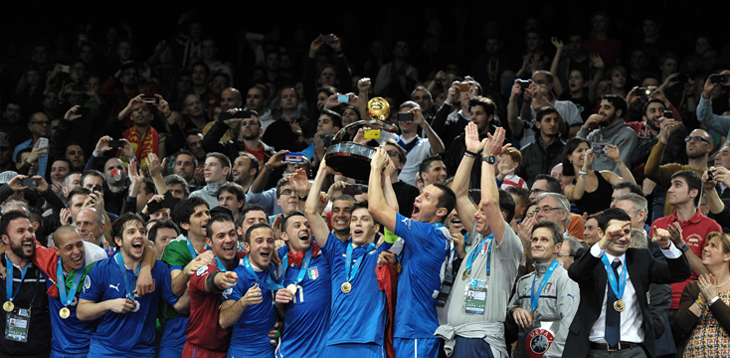 Muccorini and Menichelli were the coaches who won two European Championships. In 2003, Italy were able to lift the trophy in front of the home crowd at the competition hosted in Caserta and Aversa. Vinicius Bacaro scored the winner against Ukraine. On 8 February 2014, Italy took the title for the second time in Antwerp after beating Russia 3-1 in the final. Azzurri captain Gabriel Lima opened the scoring, Eder Lima equalised before Murilo and Giasson netted for Italy.